Get Involved!
The Housing Framework for Equity and Growth is a District-wide effort to make housing more affordable for all Washingtonians.
To ensure we meet the needs of all Washingtonians, we need to hear from all Washingtonians! Whether you've lived here for 5 minutes or 5 generations, your DC housing story matters to us.
Sign up for our OP listserv
You can sign up for our OP listserv to learn more about our ongoing planning initiatives, including housing, here.
Participate in the District's Saving DC's Rental Housing Market Strike Force
Mayor Bowser created the Saving DC's Rental Housing Market Strike Force to address the current challenges and the post-pandemic future of DC's rental housing market- affordable, market-rate, and naturally occurring affordable units. Learn more here.
Read our Housing Equity Report
Released on October 15, 2019, the Housing Equity Report provides goals for the equitable distribution of affordable housing in Washington, DC, supporting Mayor Muriel Bowser's vision for creating 36,000 new housing units by 2025.
You can also check out our list of resources on housing segregation in the District to learn why our equitable affordable housing goals are important to advance opportunity.
Join our Continuing Conversations on Housing
Our first Community Conversation on Housing took place on Saturday, September 21 from 1 pm-3 pm. In December, we hosted another event called "How Land Use Policies Impact Housing Opportunity in the District" to discuss the historic impact of housing segregation in DC on opportunity for residents. If you missed those events, no problem -- you can check out the recordings and read our event summaries on the "Our Progress" page.

Stay involved with our effort by:
Signing up for our newsletter to learn about upcoming events and get updates on our study
Your feedback is integral to our study, and we've already learned a lot from you. Keep participating! We are looking forward to hearing from you and seeing you at an event soon!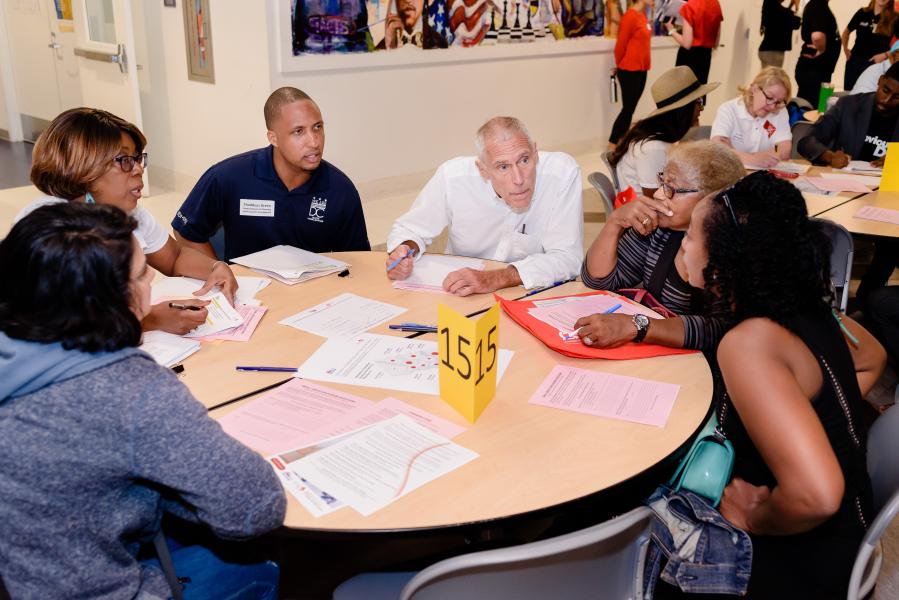 Want to get involved but have immediate housing needs?
If you have an immediate housing need or are experiencing or at risk of experiencing homelessness, contact the Department of Human Services (DHS) at (202) 399-7093.
If you want to learn more about the District's numerous housing resources available to you, check out our Resident Resource Page.